You manage your customers. We manage the servers.
Web Reseller Hosting
Get your own hosting guru — actually a team of gurus — a team of gurus who care about your business. At rackAID, you are not just another hosting account on the server. We take the time to understand how you operate so we can match your hosting to your needs and those of your clients. We tackle the daily server administration tasks, fix outages, and security issues so that you can focus on delivering great websites.
Why choose our Web Agency Hosting Solution?
Since I've switched I no longer have to worry about hosting. My site is reliable, secure and fast. I know my site is in good hands — allowing me to focus on our users.  – Howard C.
How we work with you.
Our clients are our partners.   When you grow we grow.   Some of our clients have been with us since 2006.  Why?   They trust us to be on their team.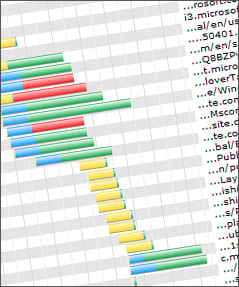 Hosting for Web Agencies.
Get our free guide weighing the pros and cons of the various hosting solutions.
Web Agency Hosting Pricing
Just some examples. Contact us for your solution.
1 project
1 user
200 tasks
No support
10 projects
10 users
Unlimited tasks
Premium support
Unlimited projects
Unlimited users
Unlimited tasks
Premium support
Best Fit Hosting

cPanel, Plesk, Dedicated, VPS, Cloud.  There's a lot of hosting choices. Our team will help you find the right solution to fit your budget and goals.

Security Audits

Optional security audits provide ongoing monitoring of your hosting operations.   We offer server and application level audits using a variety of security tools.

Backup Strategy

Depending on your hosting platform, there are different backup options.   We can help you find the right one for your workflow and business needs.

Application Security

Web application firewalls can help block malicious traffic to your sites.  Be it CloudFlare, ModSecurity or Sucuri, we can help find the right solution for you.

Performance Diagnostics

We handle server-side performance issues so your devs can focus on front-end problems.   If you ever suspect a server issue, just let us know and we will investigate.

24/7 Monitoring

24/7 monitoring of over a dozen server and site health metrics means we can quickly spot and resolve issues.
Migration Strategies

We provide migration assistance with all of our plans.  We have migrated 1000's of web sites.   Our team will provide you with a migration plan to reduce issues and downtime.

Cost Optimization

cPanel-powered servers can host of a lot of sites cheaply, but that may not be best for your customers.  We can help you compare different hosting strategies and their per-unit costs.

Email Solutions

If your customers demand email, we can help.  Finding the right email solution can significant reduce support requests from your customers.

Email Solutions

Email is simple but challenging.   We can help you identify the right email solutions to provide better inbox delivery and keep your IP out of blacklist.

Developer Friendly

SSH access, Gig, BitBucket, WP-CLI and more assure your development team has the tools they need to get the job done.

24/7 Support

We provide 24/7 support.   We guarantee a one hour response time for critical, service impacting events.   We back this with a 100% money-back Service Level Agreement.
Since I've switched I no longer have to worry about hosting. My site is reliable, secure and fast. I know my site is in good hands — allowing me to focus on our users.  – Howard C.
Email Hosting Options for End Customers
Learn how rackAID handles WordPress performance issues.  From a highly optimized sever stack to detailed analysis of page load times, our team can help you get your WordPress site running faster than ever.
Learn more about how your web agency can benefit from managed IT services:
Call us today at 877-435-2445
Ready for better hosting? Contact us for a free consultation.