Managed Cloud Hosting
Get to the cloud faster with our managed cloud hosting. We help our customers identify the critical cloud services that best fit their application and business needs. We then build, deploy, and maintain those solutions so that they can unleash the full potential of their business.
Why choose rackAID's Managed Cloud hosting?
Extremely helpful, knowledgeable, able to achieve results fast and reliably.
How we work with you.
We truly partner with our customers. If our team can help you grow, we grow. We are here to let you focus on what you do best while we do what we do best.
Free Guide: How to Identify Application Performance Bottlenecks
Learn how to identify web application performance issues with this free guide.  We detail the process we use to keep our client's applications, operating as fast as possible.   Identifying the right bottleneck is key to unleashing the real speed of your application.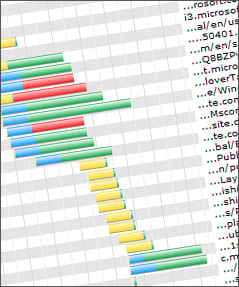 Managed Cloud Hosting Pricing
Just some examples. Contact us to discuss your solution.

Simple Application

____

AWS Powered Hosting

Daily Backups

Full Server Management

Web Application Firewall

Cloudflare CDN

24/7 Support

Busy Application

____

Scalable AWS Hosting

Daily Backups

Full Server Management

Performance Management

Web APP Firewall & Cloudflare Pro

24/7 Support

High Availability

____

$

499

/mo

Starting price for simple LAMP stack application 2 nodes.

Fault-Tolerant AWS Hosting

Daily Backups

Full Server Management

Performance Monitoring

Web APP Firewall & Cloudflare Pro

24/7 Support
Optimized Hosting

We identify the best cloud solutions for your business and application. By integrating object based storage, compute instances, managed databases, and more, we design a solution that meets your business and technical needs.

Automated Backups

We protect your data with cloud-native backups solutions.  Custom retention plans allow you to fine-tune your backups to meet your business requirements.

Application Security Audits

Recurring security scans assure your cloud-based solutions stay Routine audits reduce the chance of data exposure by making sure firewalls and other security safeguards are working as intended.

Web Application Firewall

We deploy web application firewalls with all of our managed cloud systems.   Cloudflare, Sucuri,  AWS WAF, and ModSecurity are solutions that can block attacks before they even reach your application.

DevOps Tools

SSH access, Git, BitBucket, and more assure your development team has the tools they need to get the job done.   We help integrate whatever DevOps tools your need.

24/7 Monitoring

24/7 monitoring of over a dozen server and site health metrics means we can quickly spot and resolve issues.
Free Migration

We offer free migration for your operations. We provide a migration roadmap so that you know what to expect during the process.   From downtime mitigation to data verification, our team assures your migration is easy.

System Configuration

From one server to one hundred, we configure your servers to meet your needs.   If you ever need a configuration change, just let us know.  Our team handles all configuration changes for you.

Sized Right

Underutilized assets waste money; so we monitor system performance and scale your systems to meet the demands of your applications. Are you having a new launch or a big event? Just let us know, and we can scale up your instances to meet the demand.

Performance Optimization

Is your site slow?  Just ask our team for a performance audit.   We can pinpoint the bottlenecks, allowing you to fix performance issues quickly.

Free CDN

For better performance, we delivery all sites via a global CDN network with optimized edge caching.

24/7 Support

We provide 24/7 support with a guaranteed one hour response time for critical, service impacting events.   We back this with a 100% money-back Service Level Agreement.
Great job on this one! Attentive, clear and took care of the issue asap! Really appreciate it and so do my clients!
Using Linux Screen
We use Screen daily.   What is Screen?  It is a Linux command-line tool designed to provide multiple screens within one SSH session.   Best of all, the system allows you to disconnect and reconnect to the same screen session.