Why do you need a security management service?
Extremely helpful, knowledgeable, able to achieve results fast and reliably.
How we work with you.
Our clients are our partners.   When you grow, we grow.   Some of our clients have been with us since 2006.  Why?   They trust us to be on their team.
Free Guide: How to Identify Application Performance Bottlenecks
Learn how to identify web application performance issues with this free guide.  We detail the process we use to keep our client's applications, operating as fast as possible.   Identifying the right bottleneck is key to unleashing the real speed of your application.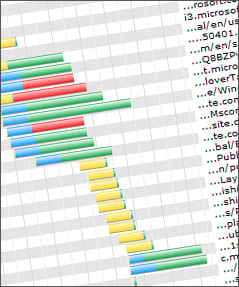 Security Management Services
Contact us to discuss your solution.
Security strategies and pricing vary considerably.   We can add your assets to our existing security tools or deploy your own.   Just let us know what threats you are trying to mitigate and we will design a solution for you.  Contact us today to discuss options and pricing.
24/7 Support

We provide 24/7 support with a guaranteed one hour response time for critical, service impacting events. We back this with a 100% money-back Service Level Agreement.

System Updates

Keeping your system updated is a crucial component of good security.   We can monitor your systems for system updates and notify you when they are available.   Full management patch management is also available.

Configuration Management

We can help you deploy configuration management tools such as Chef, Ansible, and Puppet.  These tools allow you to manage and maintain configurations according to your security policies.

File Integrity Monitoring

Host-based intrusion detection (HIDS) alerts you to changes to critical files.   HIDS enables rapid response to potential security breaches or unauthorized configuration changes.

24/7 Monitoring

24/7 monitoring of over a dozen server and site health metrics means we can quickly spot and resolve issues.
10 Minute Response Times

Our typical response time to a service impacting issue or critical ticket is 10′ minutes. Frequently, we are already working on an issue before you even notice. We provide a 1 hour response time guarantee.

Backup & Recovery

A backup and recovery plan is a crucial part of your security management.  While we make best-efforts to keep hackers out, no system is 100% hacker-proof.  We prepare for any breach by building and testing a backup and recovery solution for you.

Troubleshooting

Sometimes, security solutions intrude on legitimate activities.  If this happens, just let us know.   We investigate these reports and find the best method to allow you to do your work without compromising security.

Compliance & Auditing

We work with your auditors to assure your operations meet their demands.   Just let us know what compliance target you need to achieve, and we work to get you there.

Advanced Security Services

We focus mostly on server and network security, but if you need application-level testing, just let us know.  We have many tools that can scan your applications for common web exploits.
Great job on this one! Attentive, clear and took care of the issue asap! Really appreciate it and so do my clients!
Using Linux Screen
We use Screen daily.   What is Screen?  It is a Linux command-line tool designed to provide multiple screens within one SSH session.   Best of all, the system allows you to disconnect and reconnect to the same screen session.