Anti-Spam & Anti-Virus Services
More than half of all email sent is spam.   Stop spam, malware, viruses and other threats before they reach your customers.   Our email filtering service uses a gateway to scrub your email of threats before it reaches your system.

Proven Virus Protection
To stay atop of email threats, we combine popular virus scanners with our own detection methods.   Using signals form users and security notices, we can inject rules to block attacks well before popular AV software even detects a problem.
Email Quarantine
While our system has less than 1% false positive rate, legitimate emails may be flagged as spam.   Rather than delete suspect emails, we quarantine them.  You can then whitelist or release these emails to your users.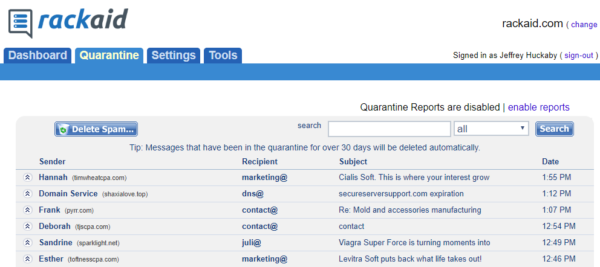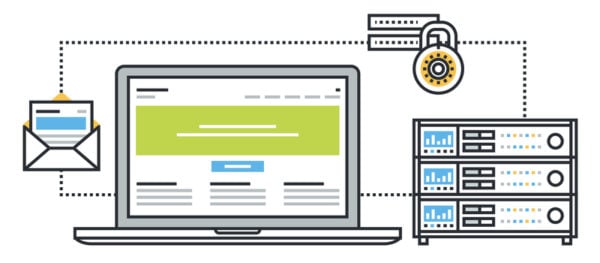 Built-in Backup Mail Server
Should your mail server go offline, our system will spool your email automatically.   We will hold email for up to 30 days.  Once your sever is online, the system will deliver the emails to your server.
Email Filtering Services
Have more than 30 users? Contact us for customized plans.

Basic Plan

____

Up to 10 Users

50,000 Inboud Emails

100 MB Attachment Size Limit

Backup Email Server (15 Days)

Shared Quarantine

Distributed Cloud Based Setup

____

Advanced Plan

____

Up to 30 Users

100,000 Inboud Emails

200 MB Attachment Size Limit

Backup Email Server (30 Days)

Individual Quarantine ($2/user)

Distributed Cloud Based Setup

____
Extremely helpful, knowledgeable, able to achieve results fast and reliably.