Email Blacklist Monitoring
We check major DNS blacklist services 24/7 and notify you instantly if your server's IP address appears in a list.   By acting quickly, you can reduce the damage to your sending reputation and keep the email flowing.

Automated Checks
rackAID checks more than 100 email blacklists several times per day.   We include the most important public lists including: Composite Blacklist, Spamhaus, Xploits Blacklist, Spamcop, Passive Blacklist, Invalument, Barracuda, and SenderScore.
Get Notified & Act Quickly
If we find any of your IPs on an email blacklist, we can notify you by email, SMS or Slack.   You can then get to work to identify and stop the spam before the issue impacts your sending reputation.  In most cases, if you stop the spamming within 24 hours of detection, you will not see long-term impacts to your email deliverability.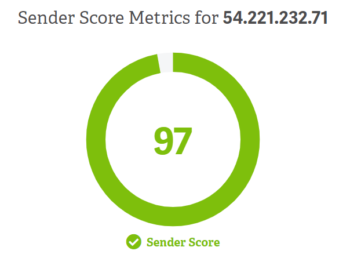 Help When You Need It
rackAID offers blacklist removal assistance for Linux-powered servers.   If you subscribe to our monitoring services, you receive a 20% discount on any blacklist removal work.
Blacklist Monitoring Services
Contact us today to get started.

Monitoring

____

Up to 20 IP addresses

8 Hour Check Frequency

>100 Blacklists Checked

30 Day Report History

Email & SMS Notifications

20% Discount on Blacklist Removal Services

(Yearly Subscription Required)

____

Monitoring & Recovery

____

Up to 5 IP Addresses (Same Server)

8 Hour Check Frequency

>100 Blacklists Checked

30 Day Report History

Email & SMS Notifications

Free Spam Incident Investigations

Free Blacklist Removal Processing

Free Email Queue Monitoring

Free Email Server Hardening

Plesk & cPanel Servers Only

____

Email Marketers

____

Multiple IPs

Frequent Blacklist Checks

Gmail, Yahoo & Microsoft Support

Inbox Placement Monitoring

Mail Flow Monitoring

30 Day Report History

Email & SMS Notifications

Spam Incident Investigations

Blacklist Removal Processing

DMARC Setup & Monitoring

Email Server Security Testing

Postfix, Sendmail, SES & Other MTAs

____
Automated Blacklist Checks

We check blacklists 24/7 and automatically notify if your server's IP address appears on a list.

Immediate Email & SMS Notification

We can notify you by email or email.   Rapidly responding to alerts can help you identify and fix spam issues before they significantly impact your sending reputation.

Actionable Reports

Our reports make it easy for you to quickly start the process of removing your server's IP from the blacklist.
Incident Investigation

When needed, we are here to help you investigate blacklist issues.

Email Server Security

We offer email security services to help you lock down your server

Full-Service Monitoring

Don't have the time or expertise to manage these blacklists?  Let our team handle email blacklist issues for you.
Extremely helpful, knowledgeable, able to achieve results fast and reliably.