The infographic assumes no DNS records are cached at any point. Once caching is involved, the situation becomes more complicated.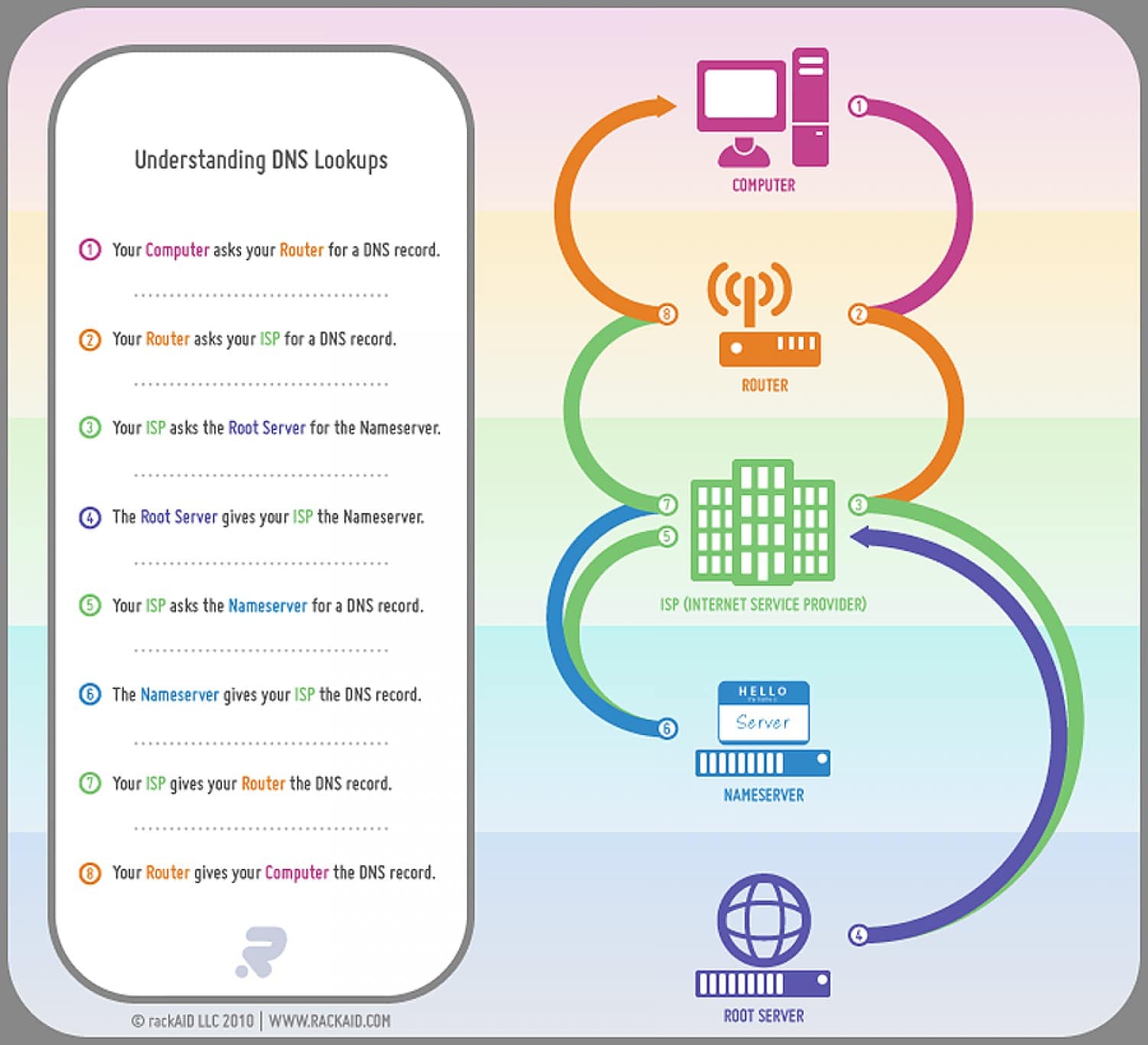 Want to Use This?
I am happy to share this, I just ask that you:
Do not alter the graphic.
Drop me a comment or email that you are using it.
Provide a link back to this post.
Add this Infographic to Your Website:
Simply copy the code below and paste it into the HTML of your blog or web site.
Our technical team has already found this useful in assisting clients as part of our server support.
More Ideas
Please share your ideas for more infographics. We have a few more on DNS and email issues in the pipeline.