Outsourced Server Management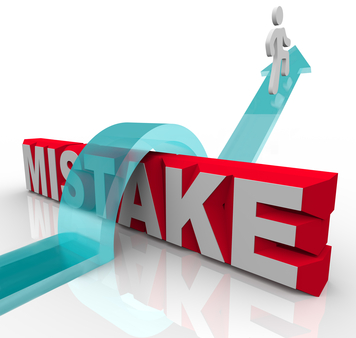 If you ever catch me at a conference, let's get a beer and I will share some server management horror stories. I've seen system administrators hijack domains while demanding payment, delete data, hack sites and worse. Fortunately, you can avoid these problems by not making some common mistakes.
The 5 Costly Mistakes
Not Setting a Proper Budget
Not Checking References
Not Understanding Support Processes
Not Reviewing Cancellation Terms
Not Reviewing Cancellation Terms
Mistake #1: Not Setting a Proper Budget
Budgets are important but they should not dictate what you want to achieve with outsourced server management.
Too often, I see discussion threads at Web Hosting Talk with requests like,
I need a server management service but only want to spend $25.00 per month.
If you buy server management services in this fashion, you are letting the management firm decide what they do for you. Can you imagine going into restaurant and saying, "I want to eat. Give me $5.00 of food." Depending on where you went, you may leave satisfied or hungry. What if you are a vegetarian and they gave you a hamburger?
By leading with your budget, you may not get what you need.
Mistake #2: Not Checking References
Do not rely on forums or online review sites as a sole judge of a company's credibility.
Take a look at Top 10 Best Web Hosting Reviews – SCAMS EXPOSED. Despite the over the top approach, the clip reveals a dirty secret about many of these sites. It is a Pay-to-Play game. Paid posts, shill posters, and similar unreliable sources of information dominate the reviews and forums in the hosting and server management business.
Do your own due diligence.
Check a company's business history with the BBB, Duns and Bradstreet, speak to them on the phone. Do what you need to do to be confident that you are dealing with a reliable provider.
Mistake #3: Not Understanding Support Processes
This is simple but I've seen many irate clients of our own and other providers due to one simple reason:
The lines of communication were not clear.
Be sure that you know how to get in touch with your provider according to their policies. Be sure that your provider knows how to get in touch with you. Very simple but often overlooked.
Mistake #4: Not Understanding Service Agreements
Don't assume a service is included. Be sure to get a written Service Level Agreement (SLA) so that both parties are clear what is to be provided.
Read your SLAs as they are the best way to assure you are getting the services you think you are getting and providing a resource if your provider does not deliver. We have tried to make our SLAs simple and send them to our clients when we enroll them into our services. Soon, we will start being even more proactive in this regard by doing follow-ups about the SLAs to assure expectations are set properly.
Mistake #5: Not Reviewing Cancellation Terms
I've seen clients get roped into some unfortunate situations with prior providers. Be sure to understand the cancellation policy both in terms of financial and support obligations. You don't want to get into a situation where a losing management firm is sabotaging the efforts of your new firm.
Ask early, "What is your cancellation policy? What do you do if I cancel my services? Will you work with our new provider to transfer operations?"
Knowing how to cancel your services may become just as important as knowing how to sign up. By asking these questions up front, you can avoid a cancellation nightmare.
Your Mistakes? Your Tips?
Have you made any of these mistakes? Have some that I missed?
Have some more tips?
Let us know.