With server management pricing ranging from $19.00 to $100's , knowing what to pay is challenging.
On the surface, many providers look alike.
Most present a laundry list jargon-riddled and often incomprehensible services:
Nsswitch hardening
host.conf hardening
chkrootkit
rkhunter
firewall tuning
And that's the problem.
You have to be a system administrator to understand what's offered.
So what happens? People pick the longer list – assuming it is the most comprehensive.
I'm not joking, we routinely get service requests where someone has copied the longest list they could find and ask, "Need Price?"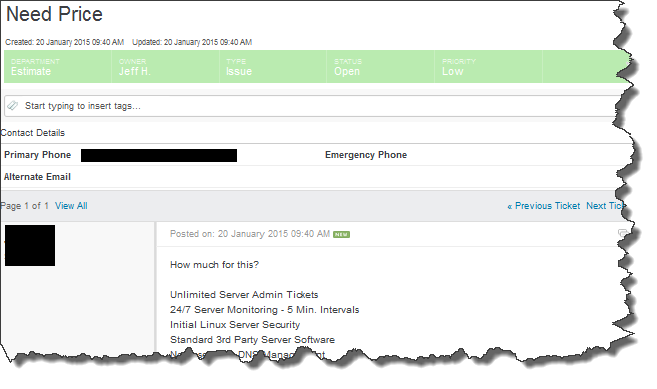 This behavior points to the underlying problem:
Don't let technical jargon distract you from business objectives.
We reviewed 50 different server management companies and identified three types of service providers: budget, managed services, enterprise.   Here's some pointers on finding the right one for your business.
Breaking Down Provider Types
By looking at costs, service delivery approach and breath of services, we came up with these three server management provider categories
Budget
Managed Services
Enterprise
While all of these providers delivery some type of server management, their approach differs in on significant aspect:
Who make the decisions?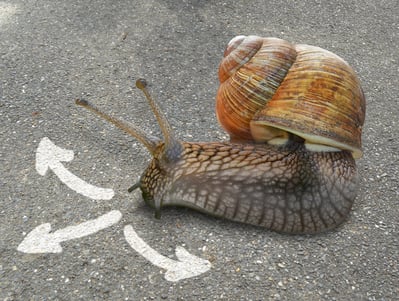 With budget server management companies, decision making often falls to you. You have to decide what to do and when to do it. In contrast, enterprise providers often handle everything. They evaluate your needs and help you deploy and maintain your entire IT environment. In between budget and enterprise, you find managed services providers. These groups usually focus on one aspect of your operations and handle everything.
Comparing Provider Types
By understanding the key differences between provider types, you can begin to match your business requirements to what these server management companies offer. Choosing a vendor that does not meet the goals of your business adds little value.
If your business lacks the time or expertise, a budget provider may do little. In fact, the wrong provider may be more of a hassle than a help.
Budget
Budget providers require you to be in control. Their services are often neither comprehensive or automated. They are best suited for companies who have sufficient internal expertise to make important server management decisions. They are great if you have the know how to manage a server but simply don't have the time.   We found response time on the order of hours – even for critical issues.   but don't have the time. They can save you money with most providers charging less than $100/mo.
Managed Service Providers
Managed service handle the IT decision making for you. They decide when and how to complete backups, updates and security maintenance for you. Sure they keep you in the loop, but you do not have to direct their actions. These providers are best suited for business that lack internal expertise or lack the time supervise a budget management provider. While they cost more than budget shops, you enjoy a set of comprehensive management services – often with predictable pricing. Fees vary widely depending on the completeness of services, but most providers charge between $200-500/mo.
Enterprise Providers
Enterprise providers focus on full lifecycle management. The handle things from end-to-end. They can help you assess the needs of your business and provide a complete IT strategy that handles procurement, deployment, maintenance, and disposal. These providers are best suited for large organizations with multi-year IT plans.
Which Provider is Right for Me?
I will dig into this more later, but there's three questions to think about:
Do I have the time?
Do I have the expertise?
Does the provider help me keep my promises to my users, visitors or customers?
If you answer no, to either of the first two questions, then most budget providers will not deliver what you need.
The last question is more complex but a good server management provider should help you reduce risk by strengthening your weaknesses.   Through this strength, you can then seize opportunities, but more on that later.