Server monitoring services has move to the cloud. Here's are round up.
Cloud or SaaS-based Server Monitoring Companies
AlertSite
provides comprehensive monitoring solutions, including performance, availability and business transaction monitoring. Though I have not used them directly, I have had clients with AlertSite accounts. They can build some very robust monitoring solutions, especially for transaction, like shopping cart checkouts.
Bijk is a newcomer. I missed their presentation at HostingCon this year as I was getting ready for my talk on Outsourcing IT Management. They can deliver real-time performance metrics for your site, including server metrics like CPU, apache status and more.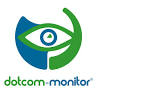 Dotcom Monitor provides 13 monitoring location worldwide, but what may set them apart is their VoIP monitoring service. Quite frankly, I don't know too much about VoIP other than when there are network issues, I have to switch to my phone. So if you run VoIP services, you may want to check them out.
LogicMonitor

provides a full suite of server monitoring solutions, but what I found most compelling was how they integrate with Citrix XenServer. If you run Xen, check these guys out.
Monitis

may sound like a disease but they are rapidly building a robust, cloud-based monitoring solution. The tools they provide are impressive.
Nimsoft

is a market leader in all things monitoring. I notice recently that they have Nimsoft On-Demand. This could be worth checking out if you need the enterprise recognition of Nimsoft but don't want to set up your own monitoring infrastructure.

OpManager has geared up to server the managed service provider market. They offer some very nice tools, but when I looked at their self-hosted product, I found it too Microsoft focused for our needs.

 Panopta provides a free 30 day trial for 20 service monitors. They offer 60 second monitoring intervals.
Pingdom is probably one of the best on-demand monitoring solutions. While they do not offer the robust monitoring of some of the others, they offer very easy to use, multi-geographic monitoring solutions. We use them to monitor our own monitoring network.

ServerDensity has been gaining ground in the hosting circles. I've see a few hosting vendors now start including their monitoring services by default. I have tried them and setup is easy. You just have to put a monitor on your site.
Soasta

is not quite a server monitor but a member of a growing group of cloud-based load application testing solutions. If you need to test your applications scalability, simulating load from the cloud is the way to go.
Your Turn
What's your favorite server monitoring service?